Arkansas Front Porch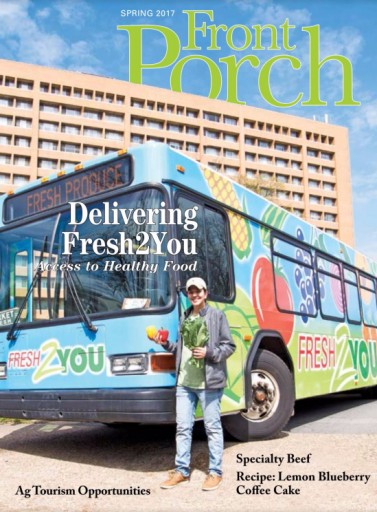 Front Porch Magazine is the official publication of Farm Bureau Insurance Company. Formed in 1935, Arkansas Farm Bureau represents more than 190,000 member families around the state. They are a grassroots organization that advocates for and promotes agriculture throughout Arkansas, the region and the country.
They connect consumers with the farmers and ranchers who work hard every day to provide the world with food, fiber and shelter. They speak out on the issues that matter to farmers, ranchers and rural communities in the halls of government and share the latest news, facts and stories about agriculture in Arkansas.
---
Farm Bureaus
200,000
4 per year
AR * Arkansas
State
Yes
40
$53,000
52%

---
Specs
OnPage Full Page Specs: 7.75&quot X 10.00&quot