Better Homes & Gardens Holiday SIPs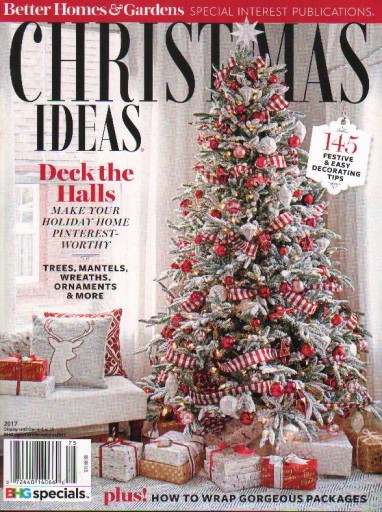 Tradition meets innovation in this unique collection of ideas for Christmas gifts, crafts, recipes, decorations and celebrations. Quick tips, easy-to-follow instructions, insights and discoveries showcased by real-life examples from the homes of exceptional Christmas enthusiasts.
Experienced editors scare up the latest ideas for the holiday that's all about fun! Readers are rewarded with imaginative pumpkins, special ideas for entertaining, unique outdoor decorating projects and kids costumes to make all the boys and ghouls smile. A special Ultimate Party Guide section gives the inside scoop on invites, décor, and treats for all ages.
Create holiday fun and festive atmosphere, and turn to Holiday Crafts for easy ideas and instructions for gift-giving and home decorating. Whether it's Halloween lanterns or Hanukkah cookies, Thanksgiving throw pillows or do-it-yourself Christmas décor, readers know just where to find inspiration.
---
Magazines
385,000
3 per year
51
$66,000
81%