Dixondale Farms Package Inserts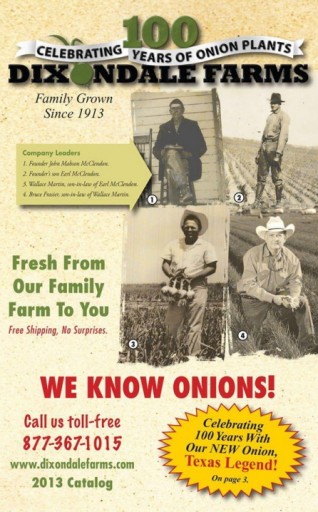 Dixondale Farms was started in 1913 and has been in business for nearly 100 years. Still owned and operated by family, their mail order buyers purchase from 12 varieties of Short, Intermediate, and Long Day onions. Dixondale Farms catalog also includes Fertilizer, Mesh Netting, Odor Remover, Storage Bags, Gift bags of Colossal onions, and Organic fungicides.
All Inserts pre-collated in early December for spring season.
---
Package Inserts
65,000
5 per year
National
Yes
25,000
52
$40,000
58%
80%

---
Specs
Insert Maximum Specs: 5.50&quot X 8.50&quot
Insert Max Weight: 0.25oz