Group Practice Journal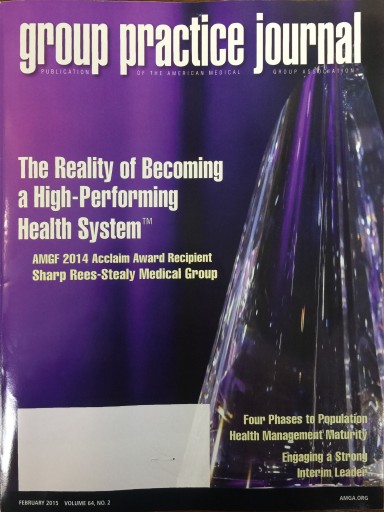 The Group Practice Journal is distributed to physician executives, physicians, and administrators at every medical group, IPA, ACO, and Integrated Delivery System in the country. The journal reaches physician and non-physician leaders and every physician at AMGA member groups, as well as the leadership of every non-member group in the U.S. Published 10 times a year, the journal addressed the vital business information needs of the medical group community. The Group Practice Journal offers an unparalleled reach into the health care community.
Advertising in the Group Practice Journal puts your message before the leaders of the largest and most prestigious medical groups in the U.S. These are the individuals who make the purchase decisions, choose vendors, and establish collaborative partnerships. AMGA members are the leading medical groups in the country, groups that will have a profound impact on the future of health care.
---
Trade Publications
69,834
10 per year
National
Yes

---
Specs
OnPage Full Page Specs: 7.00&quot X 10.00&quot
OnPage Half Page Specs: 7.00&quot X 5.00&quot
OnPage Qtr Page Specs: 3.25&quot X 5.00&quot