Horse & Rider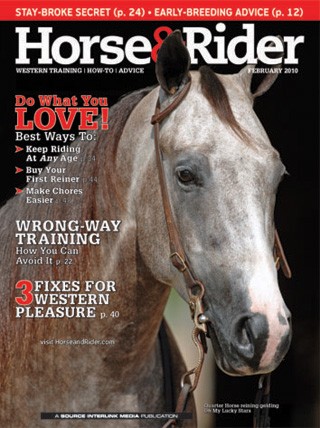 The magazine's mission is to create a positive difference in the lives of goal-oriented horse owners who strive for excellence in riding, training, and caring for their animals.
For the active, passionate contemporary Western rider and horse owner, Horse & Rider stands alone as a go-to source for advice, how-to, and consumer information.
For female western riders who are passionate about their horses.
---
Magazines
115,260
12 per year
$82,000
75%
91%