IW International Watch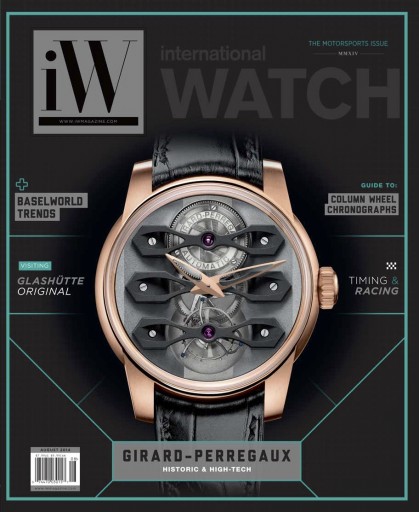 For 25 years, International Watch has been the definitive authority for all watch-related matters, providing in-depth reports on all aspects of horology, from established Swiss watchmaking firms to independent houses of horology, product reviews, technical stories, wrist trends, the unique culture of collectors and more.International Watch Magazine offers a global perspective on all watch-related matters, aptly fitting into the context of the reader's horological interests. IW exposes the expertise, craftsmanship and history, engage in brand storytelling and celebrate the mechanical acumen of the industry's finest brands. The IW team comprises some of the most respected authorities on luxury timepieces, educating, and eloquently capturing the experience of the watch enthusiast.
Distributed directly to subscribers and thousands of points of sale worldwide, and are also available through fine jewellers and watch retailers around the world.
---
Magazines
12 per year
National