Love With Food PIP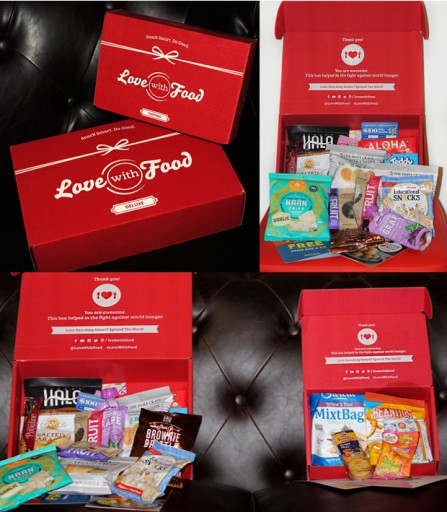 Love With Food is the easiest way to Snack Smart and Do Good.
Discover new organic, all-natural or gluten-free snacks delivered to your door monthly. Receive a box of mystery better-for-you snacks and go on a fun foodie adventure every month. Membership starts as low as $7.99/month.
A portion of the proceeds to help fight childhood hunger in the US and around the world. Donations to organizations like Feeding America and The Global Food Banking Network. Join us to help end childhood hunger one meal at a time.
Say goodbye to boring grocery selections and start snacking smart and doing good with Love With Food.
---
Package Inserts
30,000
12 per year
National
Yes
30,000
35
$87,000
97%

---
Specs
Insert Minimum Specs: 2.13&quot X 3.38&quot
Insert Maximum Specs: 5.00&quot X 7.00&quot
Insert Max Weight: 1.00oz