Northern Tool & Equipment Consumer PIP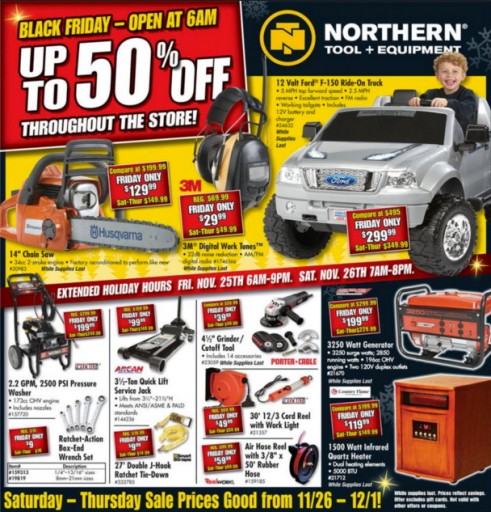 Northern Tool is the ultimate equipment source for building and repairing anything on the home front. A cut above big box hardware stores, Northern Tool carries an unparalleled array of tools that appeal to a unique breed of men; Men who believe theres no problem a little horsepower and elbow grease cant solve.

Northern Tool men are happiest in their workrooms and shops. Filled with ingenuity, self-determination, and an endless to-do list, theyll spend a weekend clearing the back lot, dry walling the basement, and finish by power washing the deck. The men take great pride in their ability to get the job done. Northern Tool buyers believe its not about having the right tools for the job, its about finding the right job for the tools. When not working on repairing, restoring, or building something around the house, youll find these men camping, hunting, and fishing with their families or cultivating impressive vegetable gardens on the back 40.

The Northern Tool PIP allows mailers to include their inserts in the packages Northern sends to their valued customers.
---
Package Inserts
50,083
12 per year
National
Yes
25,000
55
$53,000
95%

---
Specs
Insert Maximum Specs: 5.50&quot X 8.50&quot
Insert Max Weight: 0.25oz