Mom365 Baby Portrait Package PIP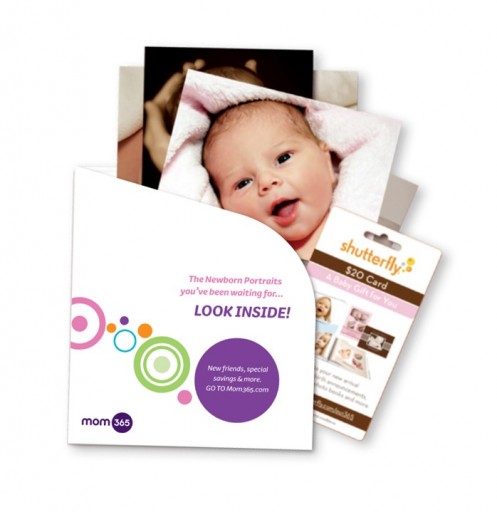 This baby portrait package program is a fun and exciting way to share your inserts with new mothers who are anxiously awaiting the receipt of their precious baby's portraits. With a 100% open rate, this program is a great vehicle for anyone reaching this demo!
9 x 12 folder that houses inserts/samples.
---
Package Inserts
14,000
12 per year
National
Yes
30,000
33
$50,000
100%

---
Specs
Insert Minimum Specs: 9.00&quot X 12.00&quot