Travel 50 & Beyond Magazine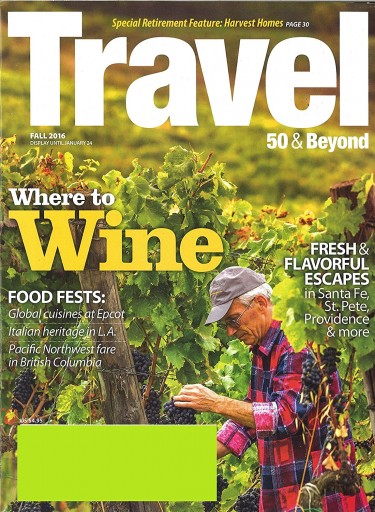 span> The two key prerequisites for leisure travel are
time and discretionary income two things
people age 50 and older are likely to have. These
older travelers tend to vacation more frequently
and take longer trips. Their mission is to inform the
reader who seeks quality, value and enriching
experiences. Travel 50 & Beyond's coverage ranges
from short trips such as spa weekends to month-
long multi-nation treks.
---
Magazines
115,000
4 per year
National
64
$115,000
53%
61%
79%

---
Specs
OnPage Full Page Specs: 7.00&quot X 10.00&quot
OnPage Half Page Specs: 7.00&quot X 5.00&quot