Virginia Farm Bureau News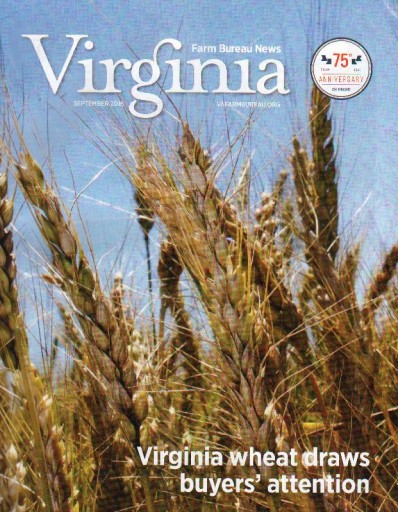 Received by Virginia Farm Bureau members who are actively involved in agriculture and/or agribusiness and have an interest in industry news and membership benefits such as marketing and risk management planning, farm equipment and supplies and insurance products.
Virginia Farm Bureau is a nonprofit membership organization, magazines are mailed at the periodicals nonprofit rate. Circulation fluctuates during the first part of the year, as January is renewal month for most members.
98% readership frequency
58% male; 42% female
56% social media users
Age range:
26-45 – 9%
46-65 – 51%
66+ – 40%
Location:
Rural – 86%
Small town or city – 4%
Suburban – 9%
Urban – 1%
---
Farm Bureaus
35,000
4 per year
VA * Virginia
State
Yes
55
$70,000
58%

---
Specs
OnPage Full Page Specs: 7.50&quot X 9.75&quot
OnPage Half Page Specs: 7.50&quot X 4.81&quot
OnPage Qtr Page Specs: 3.69&quot X 4.81&quot
Back Cover Specs: 6.00&quot X 10.38&quot