Wisconsin Rural Route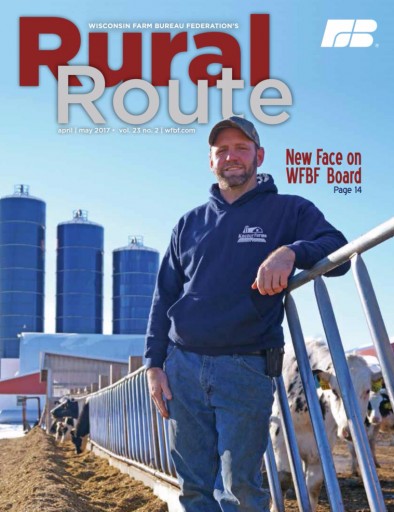 Wisconsin Farm Bureau Federation (WFBF) is a voluntary, non-governmental organization financed and controlled by the voting member families (those directly involved in agriculture). There are 61 county Farm Bureaus in Wisconsin affiliated with WFBF, which is a member of the American Farm Bureau Federation.
Every issue of Rural Route is direct mailed to all voting members of the Wisconsin Farm Bureau as a benefit of membership and members look forward to reading every issue of this high-quality publication to stay informed of issues news, and events related to Wisconsin agriculture. The Farm Bureau is the voice of agricultural producers at all levels and Rural Route is their communicator. Rural Route also includes stories of how Wisconsin agricultural heritage is woven into Wisconsin lives through her people, products, values, and culture.
---
Farm Bureaus
24,000
6 per year
WI * Wisconsin
State
Yes
44
$69,000
53%

---
Specs
OnPage Full Page Specs: 7.88&quot X 10.50&quot
OnPage Half Page Specs: 7.38&quot X 4.75&quot